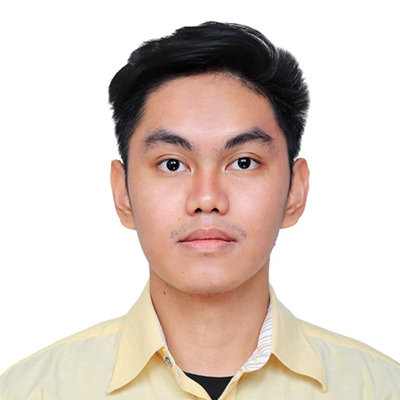 Tentang Audric Ramos:
I am a graduate of Universitas Pelita Harapan (UPH) Lippo Village based in Indonesia, with a Bachelor of Arts, Majoring in Music Therapy. I have been trained to explore and administer Music Therapy as an intervention in various settings across diverse age groups and I believe I would be well suited for this role. Additionally, I have been the Kindy and Junior School Music teacher at Sekolah Pelita Harapan Pluit Village.
Pengalaman
SPH Pluit Village- Music teacher

Teach Music classes from Kindergarten 1 to Grade 4.
Organize a Year-end concert with performances from K1-G4 
Mentor Kids in a 1-on-1 sessions Coach Volleyball to students in Grade 6-10.

Music Therapist - Intern siloam international hospitals

Administered music therapy to help patients recover their motoric, speech, and cognitive functions. Worked with children with cerebral palsy, adults with aphasia of speech, and post-stroke patients.
Pendidikan
B.A. in Music Therapy

Graduated Cum laude (3.62 / 4.00 GPA) 
Completed a 16 month Music Therapy internship program. 
Wrote a Bachelors's Thesis on providing music therapy towards children with Speech and Language delays.
Active in performing on-campus events.

IB (International Baccalaureate) Diploma

Higher Level Subjects: Music, English Language and Literature, Biology. 
Standard Level Subjects: Economics, Math, Bahasa Indonesian.
Certificate in Special Education

The course covered the overall learning disabilities in the classroom with a focus on Learning Disabilities, ADHD (Attention Deficit Hyperactive Disorder) and Autism.

Diploma in Early Years Care and Education [ONGOING]

The course is an advanced level course with a curriculum focus on optimizing children's development through the combined impact of education, nutrition, care and health
Profesional dari sektor Pendidikan / Pelatihan yang sama dengan Audric Ramos
Profesional dari berbagai sektor di dekat Jakarta, Jakarta
Pekerjaan di dekat Jakarta, Jakarta
---

RGF HR Agent Recruitment

indonesia - jakarta, Indonesia

Permanent

Construction Mechanical engineer work -AC, water supply water distribution and other machinery equipment setting, support-Plumbing duct design, machine selection etc..Schedule management and reporting to manager Other responsibilities if needed ----------------------------------- ...

---

RGF HR Agent Recruitment

indonesia - jakarta, Indonesia

Permanent

Position Objective/Expectation - Manage, generate and maximize the revenue through effective Sales & Services to the existing clients and identification of prospective clientsJob Responsibilities- Develop sales strategy to achieve company sales revenue- Develop new customers base ...

---

RGF HR Agent Recruitment

indonesia - bekasi/cikarang, Indonesia

Permanent

General QS engineer workConstruction assistant - Engineer and marketing work assistantCoordination work with Japanese Other related tasks as assigned------------------------------------------------------Pekerjaan insinyur QS umumAsisten konstruksi - Asisten pekerjaan insinyur dan ...