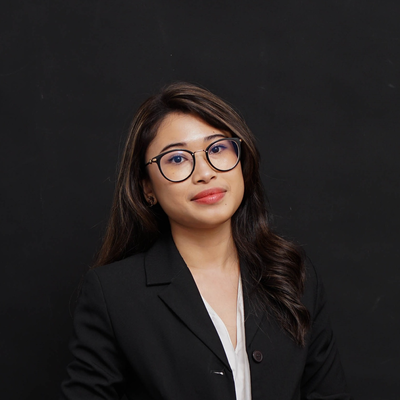 Patricia A. Christabel J. Toha
Senior Corporate Development Associate
Jakarta, Jakarta
Tentang Patricia A. Christabel J. Toha:
A finance graduate from Universitas Indonesia with experience in corporate strategy, investment, and strategic research. Keen to explore opportunities in M&A advisory and investment banking. 
Pengalaman
My current experience at LinkAja, one of Indonesia's largest fintech firms, as part of the Corporate Development team primarily revolved around handling strategic corporate actions. To date, I become a critical team member in executing the Series-B fundraising amounting to USD 40 mn from Indonesian prominent state-owned enterprises and a global investor. The key deliverables I have created include a five-year financial projection from scratch, valuation using DCF and trading multiples, as well as a confidential information memorandum. I am also involved in reviewing legal documentation (e.g., investment agreements, shareholder agreements, shares subscription agreements, etc.) and creating an appropriate deal structure. Not to mention, I have also been honing my soft skills by frequently engaging in a discussion with the c-level and shareholders during the creation of critical deliverables. Through this experience, I gained valuable technical skills that might be useful for my future contribution.  
In addition, I am also in charge of generating business projections for the company alongside the management. This process involves quantifying the impact of each new initiative on the company's financial performance. My business acumen is nurtured during the process since I need to relook at and challenge the assumptions underlying each figure.  I managed to produce a firm business projection which leads to a future reduction in the negative EBITDA figures by ~90%. All these efforts have managed to provide me with an accelerated promotion to Senior Associate level in just one year.
Pendidikan
I have a bachelor's degree in business with a concentration in finance from Universitas Indonesia, a renowned university in Indonesia. I managed to maintain a 3.86 cumulative GPA through a well-balanced program of study, which is very analytical and technical by nature and helps to build leadership and team collaboration qualities. I believe my academic background, business, and industry knowledge as well as firsthand experience have provided me with solid credentials.
Profesional yang bersaing dengan Patricia
Profesional dari sektor Teknologi / Internet yang sama dengan Patricia A. Christabel J. Toha
Profesional dari berbagai sektor di dekat Jakarta, Jakarta
Pekerjaan di dekat Jakarta, Jakarta
Ditemukan di: beBee S2 ID - 1 hari yang lalu

---

PaninBank

Jakarta

Waktu penuh

Merencanakan, melaksanakan, memantau dan mengevaluasi untuk memastikan kepatuhan Bank terhadap ketentuan mengenai Perlindungan Konsumen sektor Jasa Keuangan · Membuat Laporan mengenai implementasi perlindungan konsumen dan masyarakat kepada Direksi Bank · Menyusun Laporan Perli ...

Ditemukan di: beBee S2 ID - 6 hari yang lalu

---

Requisition ID 41590 · Position Type FT Permanent · Recruiter #LI-SS1 · Posting Type LI · About Kerry · Kerry is the world's leading taste and nutrition company for the food, beverage and pharmaceutical industries. Every day we partner with customers to create healthier, tastier ...

Ditemukan di: beBee S2 ID - 6 hari yang lalu

---

RGF HR Agent Recruitment

indonesia - jakarta

Permanent

Job Responsibilities · Sales activities to automobile manufacturers and automobile parts manufacturers in Indonesia. · Additional sales to existing client · Existing client support · Proposals to customers, delivery date adjustments, contract work · Reporting to General Manager. ...