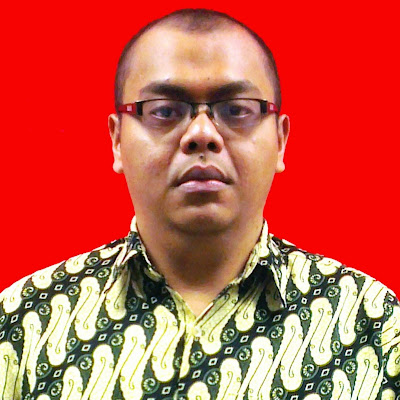 About me:
Hi I'm looking for a job in IT support or development, I have experience in IT development using javascript and Java
Experience
Tahun 2015 - 2016 PT. LANGGENG  JAYA FIBERINDO
IT. Staff development ( Delphi Xe5 MYSQ_Server)
Tahun 2016 – 2018   PT. ABHIMATA PERSADA
IT. Support Development ( Monitoring trx Switching, Monitoring Station and Process ATM, Base24 Support)
Tahun 2018 – (Juni2020)  PT. ABHIMATA PERSADA
Supervisor Support dan Project Management
Tahun 2020-(Januari 2021) PT. Diginovasi
Java Developer ( support development ERP Pertamina Tomori )
Tahun 2021(Juni)-(Maret 2022)        PT. Lawencon International
          IT ( Support Development Montoring TRX DC dann DRC, Edit Data
            Nasabah, investigasi transaksi nasabah)
Education
PENDIDIKAN
2005 – 2009 STARATA SATU – STMIK MH. THMARIN
JURUSAN SISTEM INFORMASI
1997 – 2000  Senior High School – SMU NEGERI 111
JURUSAN IPS
1993 – 1997 Sekolah Menengah Pertama
SMPN 261 Jakarta Utara
1998 – 1993 Elementary School
SDN 05 Jakarta Utara
Professionals who compete with Nopri
Technology / Internet profesionals
Professionals from different sectors near Tangerang, Provinsi Banten
Jobs near Tangerang, Provinsi Banten
---

SEKAEL

Jakarta

Remote job with geographical restriction

Full time

Rp3.000.000 - Rp4.000.000 per month

Selamat! Sebuah lowongan baru saja terbuka untuk anda! · Apakah anda seorang yang suka bergaul, penuh semangat, menginspirasi, dan ingin melakukan sesuatu yang berarti? Jika iya, kami menginginkan anda! Tim kami di SEKAEL sedang mencari seseorang dengan kualitas tersebut. Lowonga ...

Found in: beBee S2 ID - 6 days ago

---

Qtera Mandiri Pt

Jakarta

Full time

We are looking for a driven Magang SEO Specialist to join our exceptional team at Qtera Mandiri PT in Jakarta. · Growing your career as a Full Time Magang SEO Specialist is a terrific opportunity to develop exceptional skills. · If you are strong in presentation, project manageme ...

Found in: beBee S2 ID - 5 days ago

---

PT Qtera Mandiri

Jakarta

INTERN

Hi Millenials People · Let's Join Our Winning Team · Kami mencari kandidat terbaik untuk mengisi posisi yang dibutuhkan oleh tim dengan tanggung jawab : · Membantu menunjang kegiatan administrasi dan operasional kantor · Kualifikasi : · Jurusan IT lebih disukai · Memiliki ketelit ...