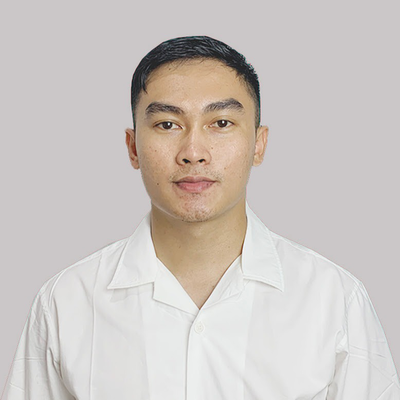 Tentang irfan syahri:
I am Irfan Syahri, Associate degree of the Batam State Politechnic in 2019. My last activity is currently actively working at the Audit Board of Indonesia (BPK-RI) and during college mastered Autocad Drafter Structure for Oil and Gas, Also mastered of Transmission and Distribution Electrical Engineering such as Electrical Installation Design, Electrical Energy Generation, I have a career interest as a Professional Autocad drafter and i'm proficient in the field of Electrical Engineering.
Pengalaman
Experience
Medco Energy Power (2018-2019) Electrical & Instrument
Maintenance and Inspection on MEP Turbine Generators
Conducting Inspection of Transmission and Distribution data collection on MEP Step-up TransformersPerfom maintenance and periodic checks on the MEP Turbine Generator panel room
Freelancer (2019 – 2022)
Make a wind Power Plant mechanical drawing project with Autocad
Create a mechanical drawing project and the process of an autocad wastewater treatment machine system
Make a drawing project for the location of the wastewater treatment system
Pendidikan
Associate Degree of Electrical Engineering
 
Profesional dari sektor Teknik / Arsitektur yang sama dengan irfan syahri
Profesional dari berbagai sektor di dekat Batam Centre, Kepulauan Riau
Pengguna lain yang disebut irfan
Pekerjaan di dekat Batam Centre, Kepulauan Riau
Ditemukan di: beBee S2 ID - 2 hari yang lalu

---

Bechtel Corporation

Batam

Paid Work

Requisition ID: 265672 · Relocation Authorized: International - Single · Telework Type: Full-Time Office/Project · Work Location: Batam · Since 1898, we have helped customers complete more than 25,000 services, and made the world a safer, cleaner place. · Differentiated by the qu ...

Ditemukan di: beBee S2 ID - 2 hari yang lalu

---

Philips

Batam Island

Waktu penuh

Job Title · HR Talent Acquisition LeadJob Description · Philips is a global leader in health technology, committed to improving billions of lives worldwide and striving to make the world healthier and more sustainable through innovation. Driven by the vision of a better tomorrow. ...

Ditemukan di: beBee S2 ID - 1 minggu yang lalu

---

Michael Page Indonesia

Batam

Waktu penuh

About Our Client The client is a leading semiconductor company. · Job Description Transform volume projections into demands for equipment, tooling, manpower, and production space. Collaborate with operations and finance teams to improve site efficiency and product ratios for cos ...